How much do you need?
Choose the optimal loan amount you need for your business. The slider offers a range from CZK 50,000 to 1,000,000, but it is possible to borrow up to CZK 5 million.
How long can I repay?
Choose the time to repay the loan. Instalments are calculated monthly with interest already included.
We will offer you
from
5 284 Kč
/month
Approximate instalments according to the data entered
from
9,9 %
p.a.
Approximate interest. Interest starts from 9.9 % p.a., but its final amount will always be agreed after consultation with our credit specialist.
IT IS MUCH EASIER
THAN YOU EXPECT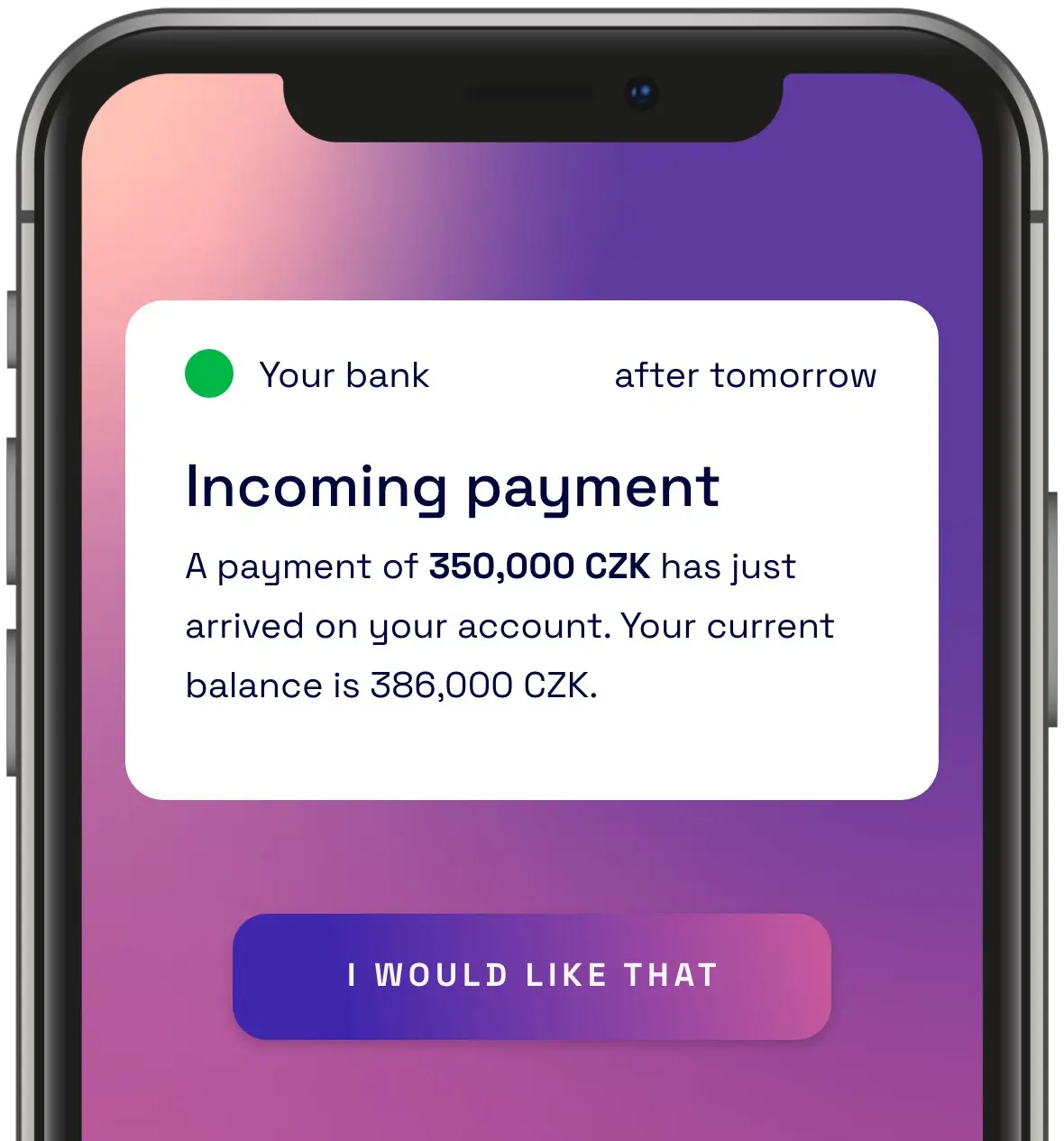 We run our own business and so we understand your needs. Let us prepare you a loan tailored to your needs.
Loans are approved within 24 hours and the contract is signed on the following day.
You can arrange everything remotely and we will deliver the contract to you for signing.
3 STEPS TO MONEY
1
1 Ring ring
Leave your telephone number or apply online. Together, we will find the best solution for you.
2
2 Vroom
After we agree, we can immediately
drive to you to sign the contract.
3
3 Cha-ching
After signing the contract, we will send the money to your bank account. The money is usually credited on the second day.
You don't have to
go anywhere anymore
All you need is a computer or a telephone
and a few minutes of your time.
WHAT MAY INTEREST YOU:
Do we require collateral?
Yes, we always provide loans against a collateral. It can be in the form of real estate or a combination of movable and immovable property.
What can I use as collateral?
For a business loan, you need to pledge a piece of real estate owned by you or a third party. The collateral takes the form of a lien, just as in standard mortgage loans. It can an apartment, family house, cottage, commercial space, office, or land. You can also secure your loan by a combination of movable and immovable property (such as vehicles, machinery, equipment, technology, etc.).
We will I get the money?
We always strive to make the entire process as simple and fast as possible. We will usually prepare your individual offer within 24 hours and you can have the money on your account within 48 hours.
MORE FREQUENT QUESTIONS >
Processed by
Aleš Mráz
Your credit
specialist